Ultherapy In Richmond, BC
Ultherapy® from Merz Aesthetics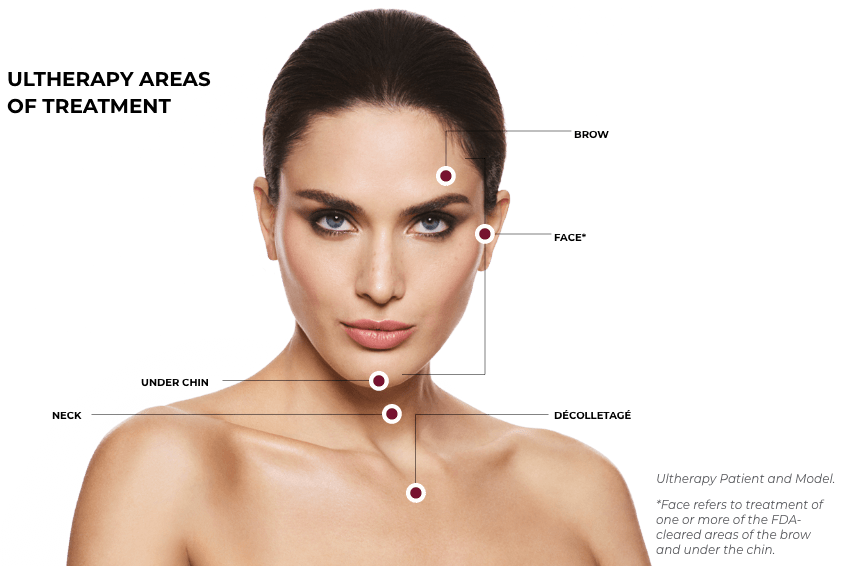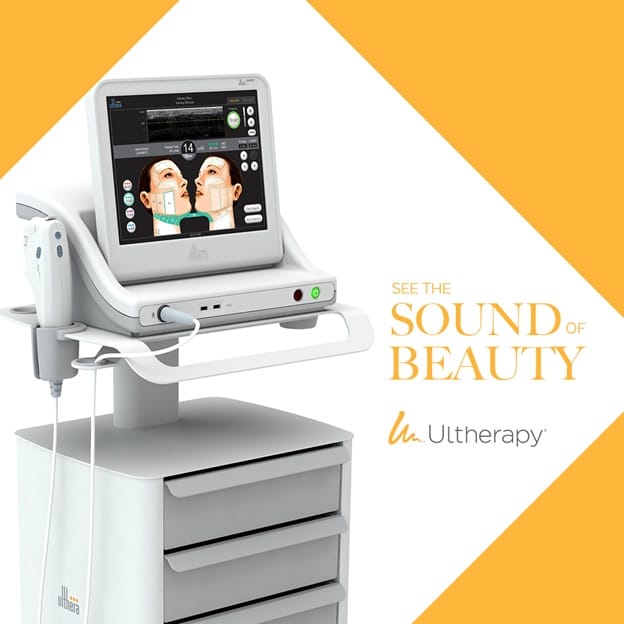 Ultherapy® from Merz Aesthetics is the only non-invasive Health Canada licensed procedure that uses time-tested ultrasound energy to lift and tighten the skin on the neck, under the chin and on the eyebrow, without surgery or downtime. Now also Health Canada licensed to reduce the appearance of lines and wrinkles on the décolletage.
Ultherapy®, a non-invasive treatment, goes deeper to stimulate the production of your body's own collagen and elastin, for natural-looking results without surgery or downtime.
As we age, collagen breaks down, resulting in loss of skin strength and elasticity. Through time-tested ultrasound technology, Ultherapy® helps produce new collagen growth.
With Ultherapy®, providers can see the layers of the tissue they are treating, ensuring treatment is delivered to where it will be most beneficial.
Ultherapy® uses non-invasive ultrasound technology to lift and tighten the skin around the brow in only two to three months.
Ultherapy initiates the body's natural response to stimulate the growth of fresh, new collagen and strengthen weak collagen.
Ultrasound therapy for natural-looking results. Ultherapy lifts and tightens the decolletage after two to three months. Results may improve over the following three to six months and can last a year or more.