The HydraFacial™ resurfacing procedure thoroughly cares for your skin, providing cleansing, exfoliation, extraction, and hydration all while Vortex –Fusing™ antioxidants, peptides, and Hyaluronic acid. Ranked above IPL, the HydraFacial™ is a non-invasive, non-surgical procedure that delivers instant results with no discomfort or downtime. The procedure is soothing, moisturizing, non-irritating and immediately effective.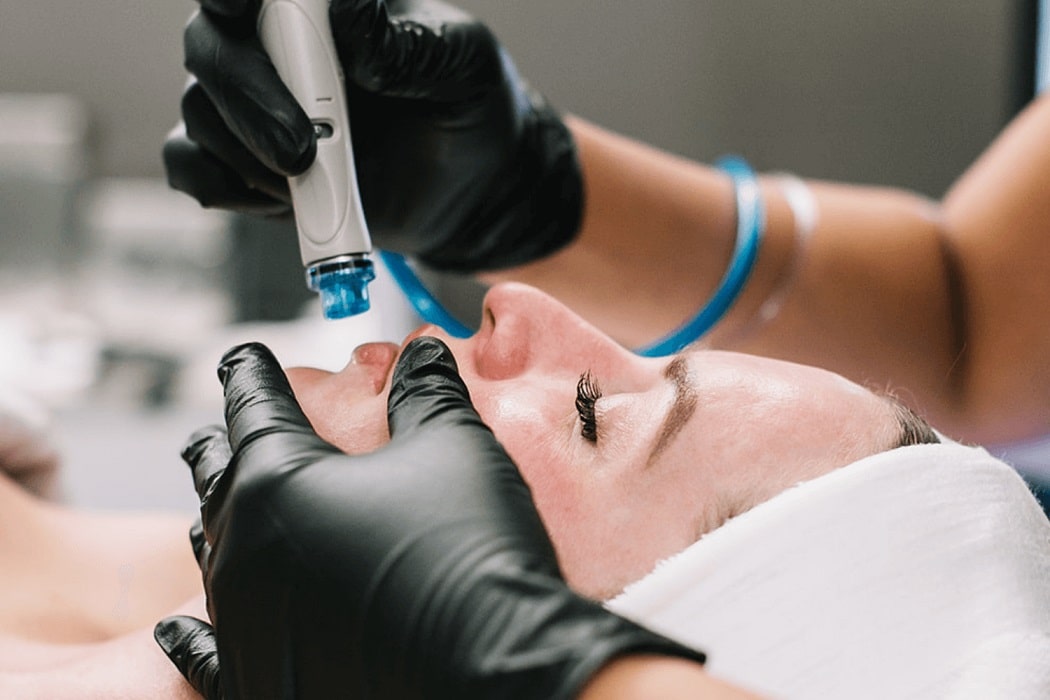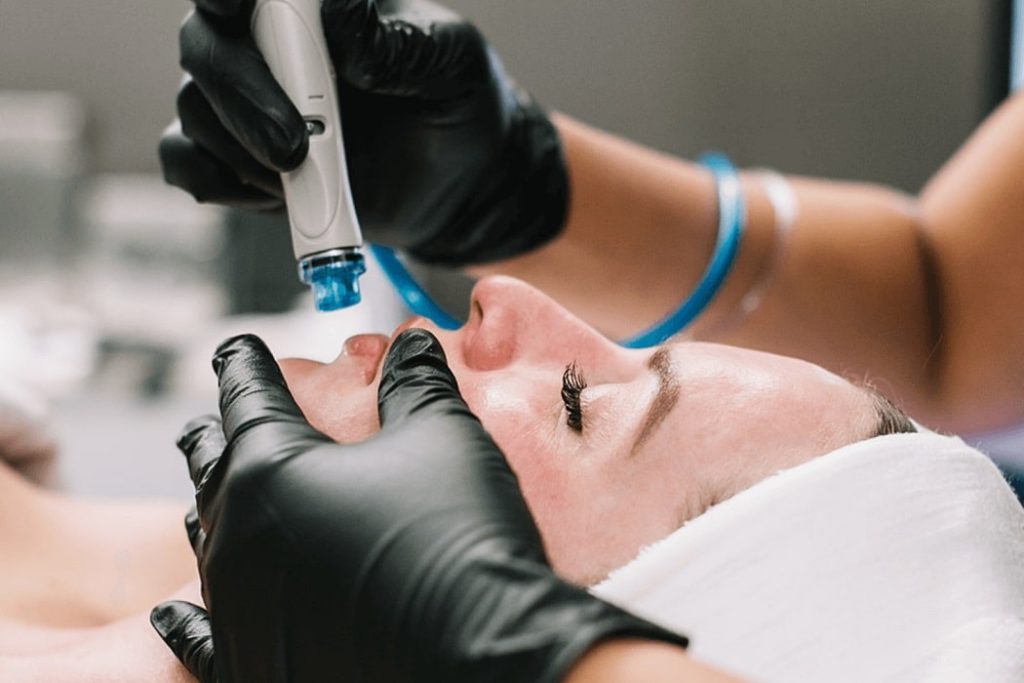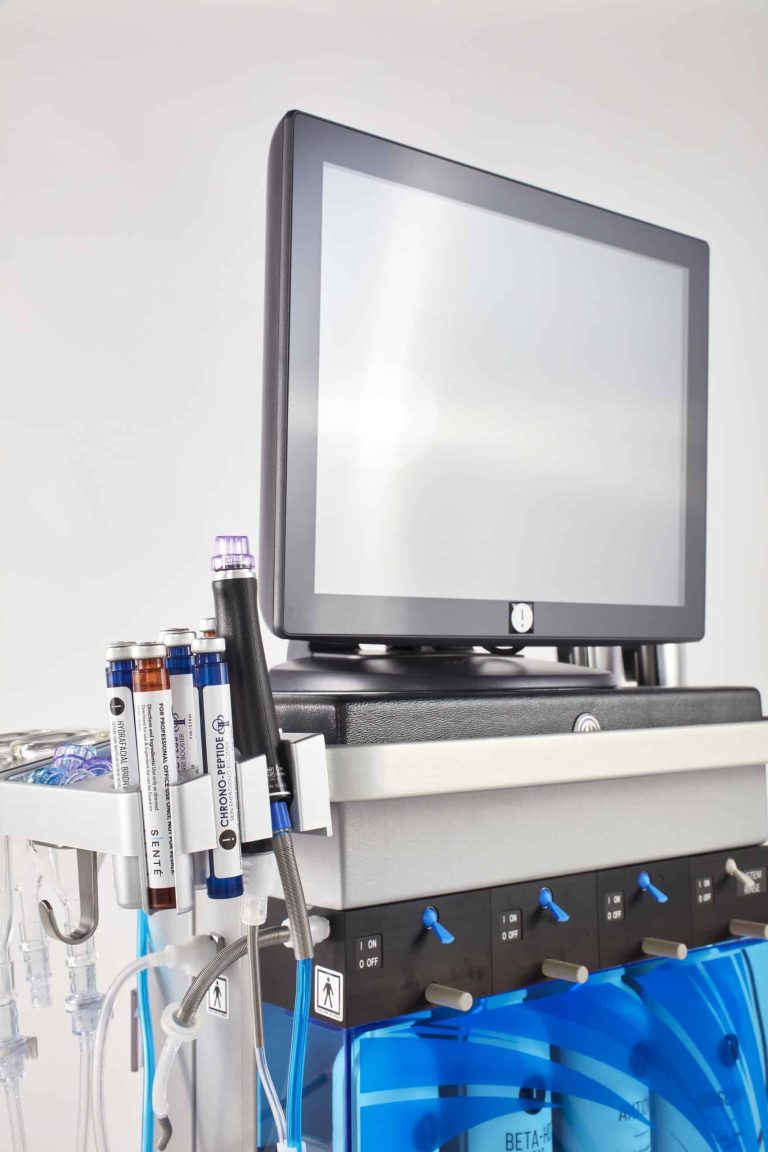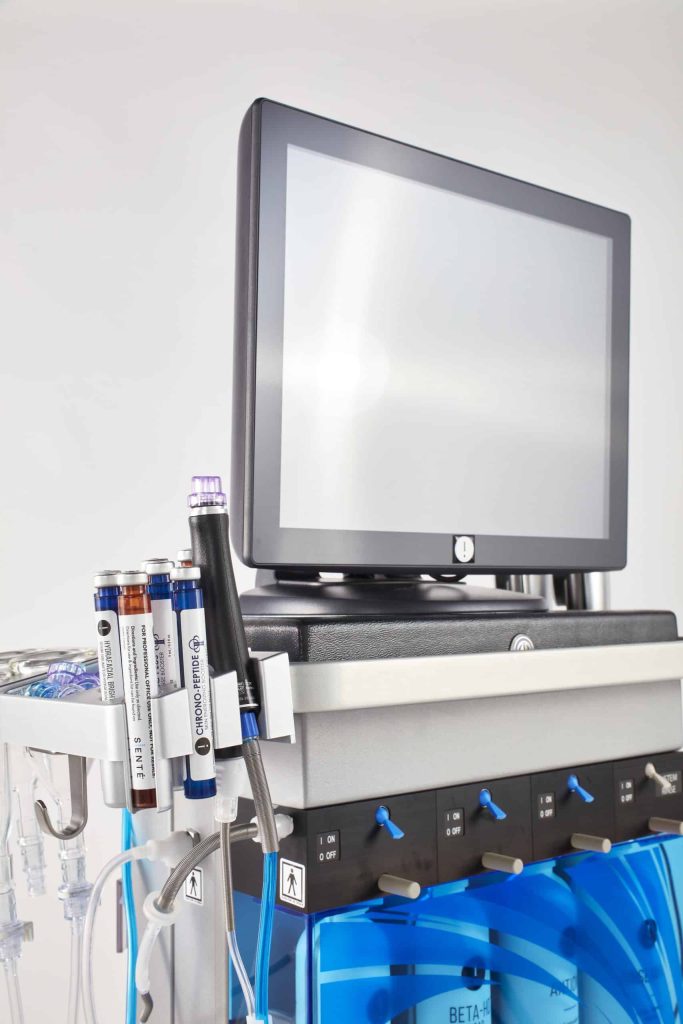 EXPECT EVERYTHING WITH OUR NEW HYDRAFACIAL Elite™ SYSTEM
Technology Enabled Personalisation HydraFacial Elite offers a non-invasive, multi-step treatment that combines the benefits of next-level hydradermabrasion, a chemical peel, painless extractions, and a special delivery of antioxidants, hyaluronic acid, light therapy, and peptides.
 
HEALTHY HAIR STARTS WITH A HEALTHY SCALP
Our revolutionary new HydraFacial™ Keravive™ treatment delivers a one-of-a kind scalp health treatment that leads to healthier, fuller-looking hair. HydraFacial Keravive also enhances other scalp and hair health treatments, making it a perfect pairing with dozens of hair and scalp therapies.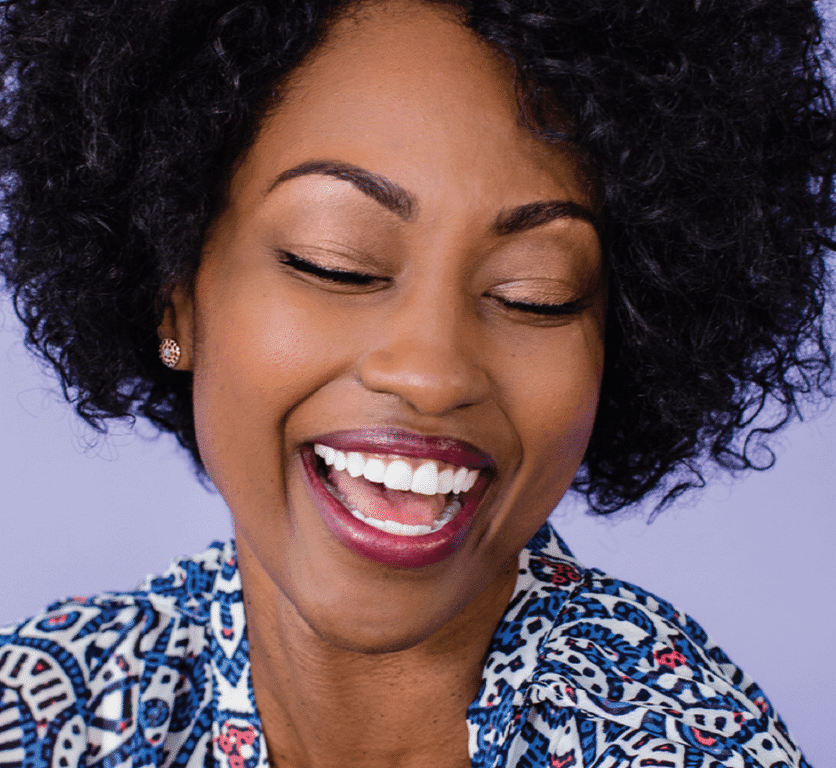 3 STEPS, 30 MINUTES.
THE BEST SKIN OF YOUR LIFE.
HydraFacial delivers instant and long-lasting results that youcan see and feel.
1) CLEANSE + PEEL
Uncover a new layer of skin with gentle exfolitation and relaxing resurfacing.
2) Extract + Hydrate
Remove debris from pores with painless suction. Nourish with intense moisturizers that quench skin.
3) FUSE + PROTECT
Saturate the skin's surface with antioxidants and peptides to maximize your glow.
YUP. WE DON'T HAVE A TYPE
HydraFacial address all skin care needs:
Live confidently through amazing skin.
Make the best first impressions.
Enjoy the experience | Delight in the result | Let's do this again