JetPeel Facial Richmond, BC
The JetPeel Facial is one of the latest breakthroughs in esthetic and skincare with no pain or downtime. By draining, exfoliating, and infusing vitamins into the skin, the new non-invasive treatment comes with many benefits, including wrinkle reduction, skin rejuvenation, and dark circle reduction and whitening, acne treatment.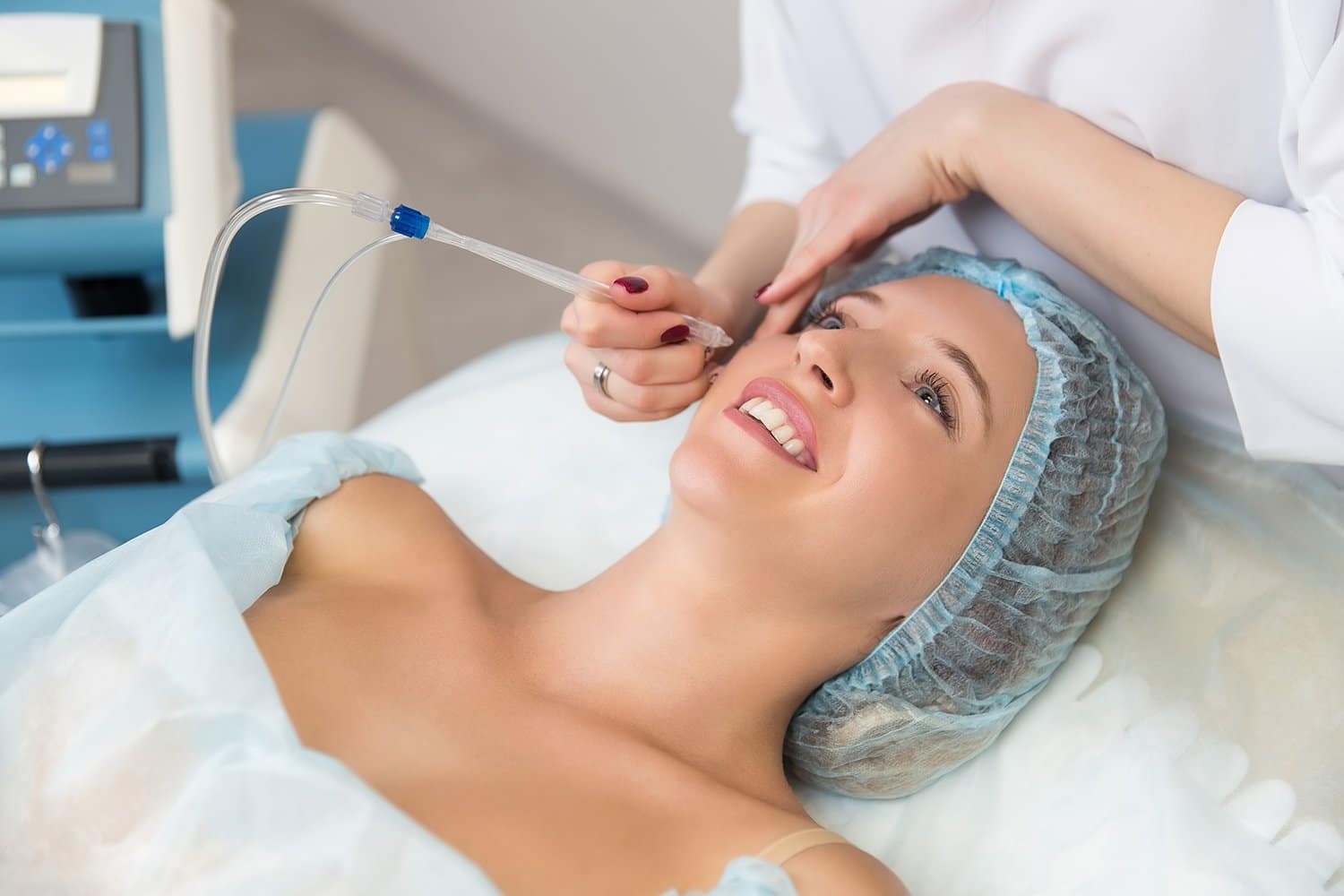 What will ThermaScan treatment do?
JetPeel features patented handpiece nozzles, which penetrate significantly deeper into the skin than any other technology-based facials.
A complete JetPeel facial takes about 45 minutes and includes the following three easy steps for outstanding immediate results: 
Lymphatic Drainage – the application of static pressure, the slight cooling effect, the micro abrasion of the skin and the interaction between micro-droplets and the surface of the skin all combine to create a strong immune system response thereby increasing blood and lymphatic circulation
Exfoliation – a supersonic jet stream of water and oxygen gently removes natural skin debris and exfoliates dead skin cells. It oxygenates the tissue and stimulates micro-circulation and lymphatic drainage
Infusion – bioactive skin nutrients are infused deep in the Dermis via a patented handpiece utilizing Jet Stream Technology. Skin nutrients are customized to specific conditions
Following the success of the MesoJet technology, a huge number of imitations and also of technologies based on the "spray" method have been created. These imitations or alternatives are known as OxyJet, FacialJet, WaterPeel, OxyPeel, BioJet, etc. Moreover technologies like the SilkPeel and the Hydrafacialand their copies.
MesoJet and Hydrafacial or SilkPeel shouldn't be considered competitors since the treatments that they perfom are different: With MesoJet the pratictioner performs an effective but never aggressive hydro-dermabrasion (the handpiece never touches the skin). With Hydrafacial the handpiece physically comes in touch with the skin and scratches it. Thanks to its supersonic speed (200mt/sec) and the micronization of the droplets MesoJet creates barophoresis allowing the penetration of the actives in the deep layers. Hydrafacial has a very low pressure and merely blows the cosmetics on the skin surface.